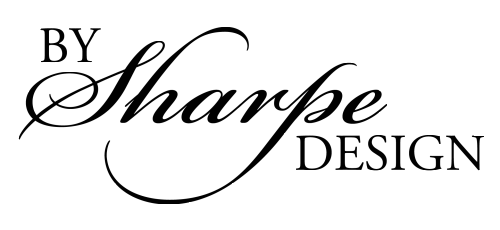 Welcome to our Website!
• • •
 • • •
Please look around and check back frequently for updates to our Blog & Galleries!
What's New?! Glad you asked!

Our Mother's Day Tulip pre-order was a sold-out success with 25% of the proceeds going to support Pink Days in Bloom in aid of breast cancer research! Thank you to all of our customers and to Rocket Bakery for allowing us to sell our remaining tulips in their space during pick-up.
www.bysharpedesign.com/tulips
 • • •
Our gift shop is temporarily closed due to extensive water damage to the building in Churchill Square. We are working on an exciting new plan and hope to have the details finalized soon.
Our whole team is working from home to ensure that our decorating, floral and stationery services continue without interruption. We have high hopes that this little bump in the road will breathe new life into our retail location and we're excited by the possibilities. Stay tuned for updates! ♥